In this workshop,
you will:
Gain a foundational knowledge of The Golden Circle.
We break down Simon Sinek's concept to create an understanding of every level and how they work together to make up your unique Golden Circle. You will learn what makes a simple, inspiring Why Statement and truly actionable HOWs.


Work with peers to discover and articulate your WHY.
Through storytelling in small groups to help each other explore the origin of your WHY, every participant will leave with a first draft of their own personal Why Statement. You will walk out with ideas, tools and practices to amplify your WHY.


Communicate your ideas in a way that inspires.
Every one has the capacity to inspire others. The way we do it is by thinking, acting and communicating from your WHY. You will learn communication and storytelling skills that can be applied to spark meaningful change in all situations — from one-on-one conversations to team meetings and keynote presentations.


Create content that pulls people in.
There is a difference between a charismatic person and an inspiring communicator. Charismatic people leave us thinking how amazing they are. Inspiring Communicators leave us feeling how powerful we are. We will teach you how to approach and structure your content in a way that will deeply connect you to and inspire those around you.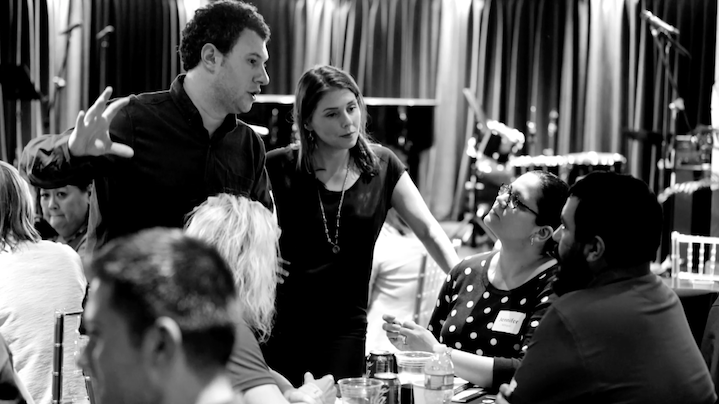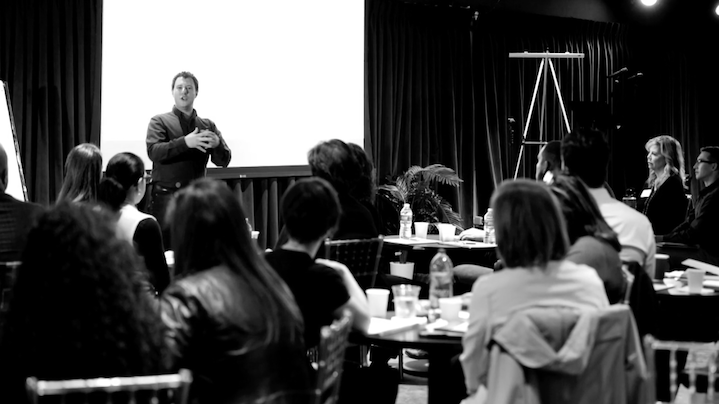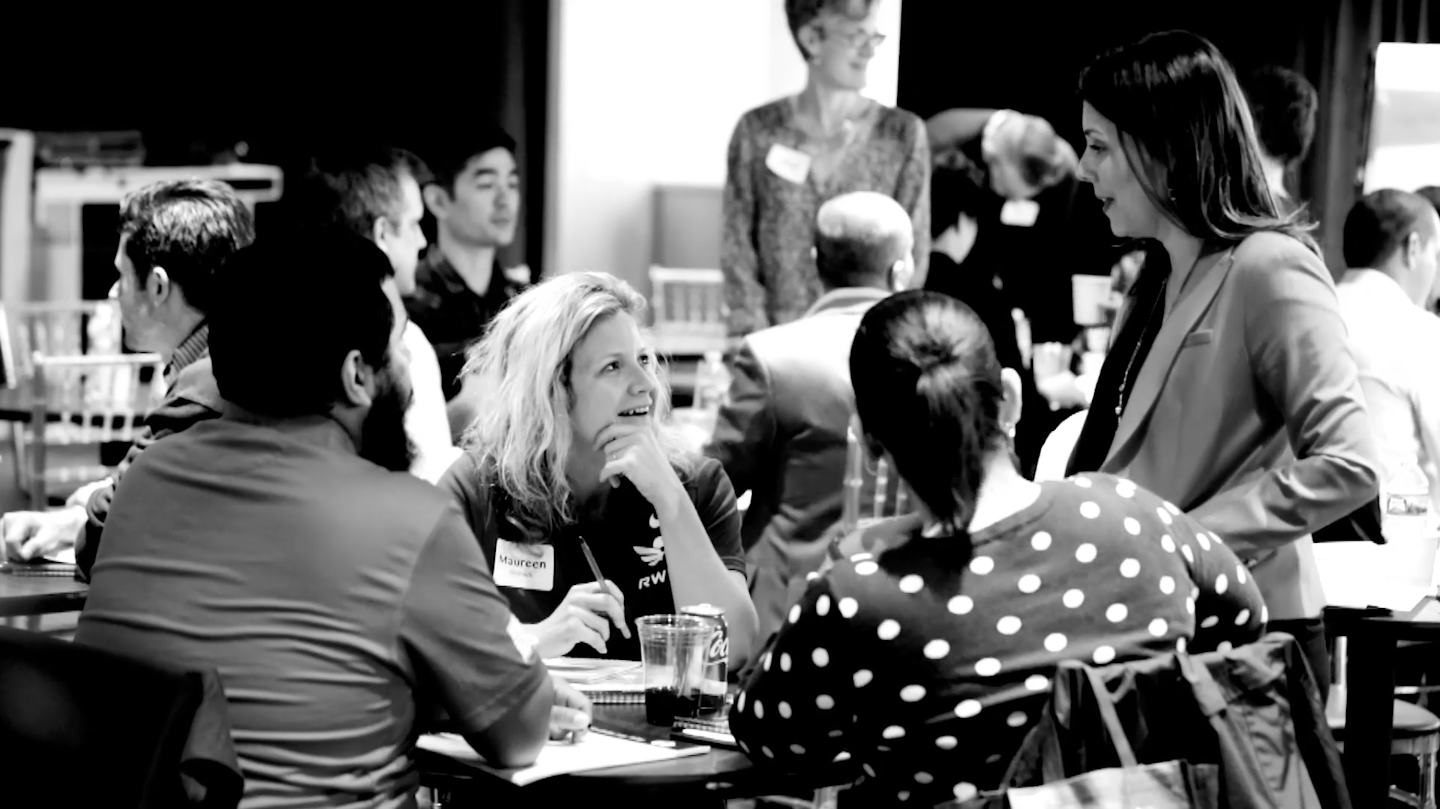 Schedule
Breakfast 8:30a - 9a
Morning programming 9a - 12:30p
Afternoon programming 1:30p - 5p
There will be a morning & afternoon break.
Lunch break timing may vary slightly.
DAY 1
In order to inspire others, you need to know what inspires you. The first day of this workshop is focused on helping each participant articulate their Why Statement and code of conduct by pinpointing the life experiences that helped shape who they have become. By articulating your WHY and HOWs, you have the tools to be and stay at your very best. Leaders who know what they stand for are more focused, passionate and inspiring to others.
DAY 2
If we want others to support and champion our ideas, we must enroll them by communicating in a way that is simple, clear and inspiring. That's why the second day of this workshop is focused on learning how to share your ideas—from the extraordinary to the everyday—in a way that is meaningful and effective.
Date & Location
May 15th & 16th, 2018
New York City (Manhattan)
Applications due by April 29th at 11:59 pm ET
Tickets
$1750
FAQs
Who is this workshop for?
Leadership is not a rank or a position. Leadership is a choice. It is the choice to look after the person to the left of us and the person to the right of us. This workshop is designed for anyone who wishes to take care of those in their charge.
Will Simon Sinek or Jen Waldman attend the workshop?
Speak Like A Leader was co-developed by Simon Sinek and Jen Waldman (Broadway Acting Coach). Simon is our WHY guy and this workshop is all about how to bring your WHY to life. This is the reason one of our hand-picked Igniters will be facilitating this experience. Simon will not be in attendance. Jen is currently scheduled to facilitate Day 2 but her attendance is not guaranteed.
I have colleagues/friends who would like to attend with me, can we submit one application?
Unfortunately, no. It's important for the design of this workshop for each individual to apply on their own.
What is included in the $1750 workshop fee?
This fee includes a continental breakfast, lunch and drinks (coffee, tea & water) on both days, a workbook and your attendance for both days of the workshop.
Can you recommend nearby hotels?
All selected applicants will receive an email with details including hotel recommendations nearby.
What is the refund policy?
We are unable to issue refunds. Please ensure you're able to commit to the dates/times of the entire workshop prior to applying.


What is the dress code?
We suggest smart casual.
What do I need to bring?
A workbook will be provided. Though, please bring a pen and notebook of your own.
Where will the workshops be held?
Specific details including workshop location/address, hotels nearby where you may want to stay, etc. will be sent out via email for those applicants selected.
Can I transfer my ticket to someone else if I am unable to attend?
Tickets are not able to be transferred. Please ensure you're able to commit to the dates/times of the entire workshop prior to applying.
Do you have non-profit pricing?
We do not have non-profit pricing at this time however are planning to have a scholarship program in the future. Please stay tuned to our website and social media for future public event listings.
Can I make social/work plans on workshop days?
This is an immersive experience. To gain the most from this workshop, we ask that you engage fully during each day. Many participants have found it valuable to take time to rest and reflect on the work they've completed that day. Instructors may ask that you do some light studying/reflecting between days 1-2. There is also an opportunity to socialize and build deeper relationship with your fellow participants. You are, of course, free to do as you choose. However, we do recommend you keep your schedule completely committed to these two days.
Submit your application
Applications due by April 29th at 11:59 pm ET
Thank you! Your application has been received. Once we review your application, we'll email you with further details. Please ensure workshops@startwithwhy.com is on your safe list.
Processing your application...